Remarks by Acting Prime Minister Lawrence Wong at the Q&A segment during the joint press conference with Australian Prime Minister Anthony Albanese at the 8th Singapore-Australia Annual Leaders' Meeting at the Istana on 2 June 2023.
Australian Financial Review: China's Defence Minister is refusing to meet with his US counterpart Lloyd Austin here at the dialogue this weekend. Is that counterproductive to regional security and what would be your message to the Chinese over that and Acting PM Wong, what are your thoughts on the AUKUS nuclear submarine deal, any contribution that will make to regional stability?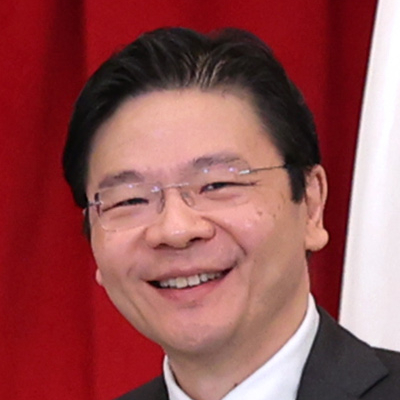 Acting PM Lawrence Wong: We have, in ASEAN, stated very clearly our position on regional security. ASEAN is concerned of course about the tensions and the relationship between the US and China. No country in ASEAN wants to be forced to choose sides. No one wants to be in a position where we have to either contain China's rise or limit America's presence. Any move in either direction will have few takers in the region because no one in ASEAN wants to see a new Cold War. So ASEAN's perspective on regional cooperation, including security cooperation, is to have an open and inclusive framework for cooperation. And that is why we have many forums where ASEAN is at the centre, like the ADMM-Plus ASEAN regional forum, and we continue to engage all parties. In that context, we welcome new security arrangements like QUAD and AUKUS so long as they continue to uphold ASEAN centrality, uphold a rules-based order based on international law, which is the case. We welcome these overlapping frameworks; our approach is not so much about passive non-alignment, but really about multi-engagement with all the players in the region, so that the region will not be dominated by any single power, but there will be all the different players with stakes in the region working together for our shared interests.
Straits Times: This meeting has had significant announcements in particular about the green economy and the Food Pact. With both governments taking the lead by providing funding and looking at protocols and regulations, what do you both hope the private sector and SMEs will take away from this? Thank you.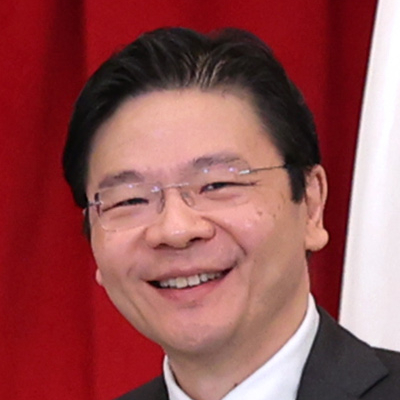 Acting PM Wong: Let me just add briefly to that, when you think about the future objectives that both Singapore and Australia would like to see for our economies and societies, clearly, there are many shared objectives. We both want a greener and cleaner future. And we will get to net zero. We work both want more resilient supply chains, particularly in critical areas like food and energy. That very clear alignment of objectives between our governments and our countries will provide many opportunities for the private sector to collaborate. Because we cannot achieve all that we want through government collaboration alone as Prime Minister said just now, we also need the private sector to play a role. For example, in the green transition, the longer-term plans are very clear. But that transition over the next 10 years can be quite challenging and difficult for the economy, and also for the society as a whole because we will have to make the transition away from fossil fuels to cleaner low carbon solutions, and that is when our collaboration around the green economy will provide more support to companies, will provide more support to SMEs in particular, to facilitate and enable them to make that transition. And importantly, position themselves well to seize the new opportunities that will arise from our greener future.
CNA: Good afternoon Acting Prime Minister Lawrence Wong and a warm welcome to Singapore Australian Prime Minister Anthony Albanese. I am Si Hui from CNA. My question is that Singapore recently urged Australia to play a stabilising role in the region amid heightened US-China tensions. So could both sides elaborate on what this role means.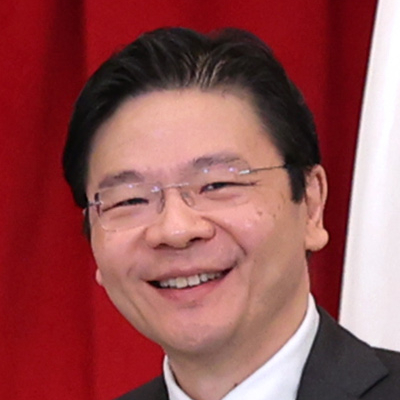 Acting PM Wong: We think there are many ways in which Singapore and Australia can help to steer developments in the region towards a path that gives us the best chances for continued stability and growth in the region. One way is to continue to uphold and strengthen multilateralism, because if there is an erosion of international rules, then we start to move toward the direction of regional blocs, regional spheres of influence, then it becomes more and more of a world where there will be beggar-thy-neighbour policies and countries will naturally assert their own interests and override international rules on the basis of their so-called national security interest.
And increasingly under such a scenario, we move towards more of a case where 'might' becomes 'right', and we end up with a situation where the law of the jungle prevails. We do not want that to happen. For Australia and Singapore, we share common perspectives and outlook on the importance of multilateralism; we have worked together before, including at the WTO to shape global digital trading rules; and we can continue to shape the norms and the rules for international trade. So that is something that we will continue to do, both sides bilaterally and through the region. Another area we would certainly welcome is Australia's continuing role actively engaging the region and in particular ASEAN. Australia is ASEAN's first dialogue partner. It is also the first dialogue partner with which ASEAN upgraded our status to a Comprehensive Strategic Partnership. So, we welcome Australia's continued engagement with the region. We think that is good for ASEAN because there is a shared perspective in wanting an open, stable, inclusive region. We are also now looking at how we can upgrade other arrangements like the ASEAN-Australia-New Zealand FTA. Importantly, between Australia and Singapore, because of that deep reservoir of strategic trust we have between both sides, the initiatives we have with one another can serve as pathfinders for broader regional cooperation. When we work on digital economy agreements, when we work on the green economy agreement, when we set new norms for trading between both sides in these new areas of digital trade, green economy, that world can be expanded beyond bilateral arrangements to regional arrangements and that, again can be very important platforms to help achieve stability and growth for Asia.