The transcript of the Question & Answer segment during the virtual press conference on the Cabinet and other appointments on 25 July 2020.
Panellists:
• PM Lee Hsien Loong
• DPM and Coordinating Minister for Economic Policies and Minister for Finance Heng Swee Keat
• Minister for Trade and Industry Chun Chun Sing
• Minister for National Development and Minister-in-charge of Social Services Integration Desmond Lee
• Minister in the Prime Minister's Office, Second Minister for Education and Foreign Affairs Maliki Osman
• Minister in the Prime Minister's Office, Second Minister for Manpower and Trade and Industry Tan See Leng
• Senior Minister of State for Health and Communications and Information Janil Puthucheary
• Minister of State for Education and Manpower Gan Siow Huang
CNA: PM, I have two questions for you. Firstly, we have seen from this new Cabinet line-up that there is a mix of senior Ministers as well as fresh blood that you have mentioned. You had also mentioned previously that you will see Singapore through the COVID-19 crisis and intend to hand over to the next team in good shape. Could you elaborate on how this weighed on the formation of the new Cabinet, and what does it mean for the leadership transfer timeline that you had indicated previously, and what key indicators should we be looking out for?

My second question is, several newly elected MPs have now received appointments. We also see Dr Tan See Leng becoming a full Minister. What qualities do these individuals possess that you find them ready to take on a bigger role so quickly, especially as Singapore is going through a crisis?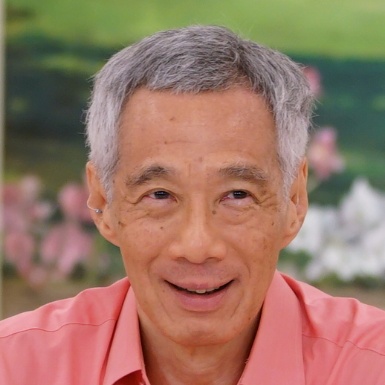 PM Lee Hsien Loong: Firstly, the impact of the crisis on my Cabinet mix – I think we are in the crisis of a generation. It is existential and overwhelming. But as I said, we have to put all hands on deck and mobilise all the experience and capabilities we have to deal with it. Therefore, I have kept on many of my older colleagues, who are participating in this fight against COVID-19, and in stabilising our economy – my senior Ministers, the other older Ministers who have been in the team, reinforced by younger ones.

I have not slowed down bringing in younger ones. The constraint is whom I can persuade to come into politics, enter government, get elected, and therefore, enter the Cabinet. I have brought in all those who I think have the potential to be part of the team, to develop and grow in future, and to play more significant roles in the next Cabinet of the next leader.

The time depends on the situation. Nobody can tell how the COVID-19 situation will develop or how long the economic crisis will be. There are many unknowns still, on how the pandemic will develop, what the impact will be on countries, how soon borders will open and therefore, what the take will be, because closed borders are a very big constraint to tourism and international business, and Singapore is very dependent on that. It depends very much on the way the crisis unfolds, but I will see through the crisis, and I will hand over Singapore in good working order into the good hands of my successors, as soon as that is possible.

As for the newly elected MPs, what qualities am I looking for? Commitment, leadership ability, and experience – all of those. We are looking for a lot of things in the Ministers. In particular, with the new Ministers, I have looked very hard to find people who have experience with the grassroots operations, community outreach, some policy work, and also with private sector experience, which is an area which I have often spoken about, but have not found it so easy to find people to come in and complement the talent and experience mix, which my Cabinets have. Because the Cabinets need people not only from the public sector, but also from the private sector who have run a company, who have had to make a P&L work; who have been on the receiving end of policies; who know what policies can work and how the impact is on people, and therefore, what can we do to help people, companies and businesses, and the population solve their problems, and not with every good intentions to make things more complicated for them.

That is why I have got Dr Tan See Leng coming in; I have got Alvin Tan who is also from the private sector; I have got Rahayu (Mahzam) who has been in the private practice for some time now. At the same time, I have got people like Desmond Tan, Tan Kiat How, or Eric Chua, who have been in the government side, some with policy experience, but also with operational and outreach experience, and people-touch. We are looking for that combination and we are hoping that coming into this responsibility, they will grow in the job and develop and become good Ministers of State and Ministers in due course. Maybe I should ask them to speak for themselves.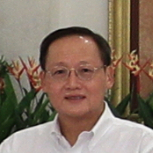 Minister Tan See Leng: I think it is an affirmation for the importance of the private sector. I think particularly in PM's speech, with regards to all hands on deck, we are facing the pandemic, which is once in a lifetime, in many decades that we have gone through. This particular crisis requires the support and the partnership of everyone in the country to work together. I see this as an affirmation of the importance of the private sector coming in, working in partnership, and I hope to be that bridge, to be able to bridge this moving forward. Thank you, PM and to the rest of the Cabinet for the support and affirmation.
MOS Gan Siow Huang: I had a lot of experience working with people from all walks of life, in the SAF, and also more recently, as part of the labour movement. I have seen how likelihoods could be affected, and government policies and schemes and implementation can make a real difference. I feel very honoured and privileged to now be in the Cabinet to be able to make a difference, and I hope to be able to improve the lives of Singaporeans.
DPM Heng Swee Keat: On Olivia's question about the timeline, I think what is most important for us now is to focus on how we take Singapore and Singaporeans out of this crisis, and to emerge stronger from it. There is a lot of very critical work that we need to focus our minds on, including first and foremost, the fight against this pandemic. It is good that (Gan) Kim Yong and Lawrence continue to chair the Ministerial Multi-Ministry Task Force. Let us focus on that to ensure that we save lives and we keep Singaporeans safe.

At the same time, we are going to be faced with very challenging economic situation. There are immediate challenges that we need to deal with because I think we are going to be faced with a very severe recession. Our top priority must be on jobs. We need to protect our workers, we need to help our workers retain their jobs, create new jobs, and build new skills among our workers, including our fresh graduates from our ITEs, polytechnics and universities.

At the same time, in the job space, I am glad that SM Tharman is heading the National Jobs Council. I am advisor to the National Jobs Council and I will be working very closely within the Future Economy Council Framework, and also with Secretary-General Ng Chee Meng and his senior team, because I think over the next few months in particular, but probably even longer than that, we must stay very focused on supporting our workers.

At the same time, I think our priority must also be to think about how we can emerge stronger from this crisis. There will be significant structural changes going on in the global economy and the Singapore economy. There will be important changes in the labour markets. We have to think about how we can prepare our businesses and workers to emerge stronger. I set up the Emerging Stronger Task Force, headed by Desmond Lee and Tan Chong Meng, and they have looked into a number of new areas that we can work on, in order to create new growth areas, and in particular, in this COVID-19 environment, how do we continue to do well.

At the same time, also on the social front, we must focus on this aspect, because if we look at COVID-19, it has really deepened social divisions in many societies. We have the Singapore Together movement to look at how we can strengthen that and ensure that Singaporeans stay united and in solidarity. I should ask Desmond Lee to say a few words on what he has been doing.
Minister Desmond Lee: Thank you DPM. The Multi-Ministry Taskforce looks at the current crisis and steers us through the difficult times ahead of us. But as DPM had said, (we) need to have (the) capacity to look ahead (and) look to the future because the road is winding and bending, and we need to be able to plan ahead.

On the economic and the social front, we need to engage Singaporeans, get a sense of how Singapore should position itself into the future, and seize opportunities that may develop and appear on the horizon.

On the Emerging Stronger Taskforce, we have engaged industries, unions, IHLs, and we will be engaging Singaporeans and civil society, and stakeholders in the community. Beyond conversations, we have to move very quickly into action because these opportunities appear and we must seize them quickly. Already, we have seven alliances for action – looking at opportunities in the digital realm, such as for supply chains, built environment, smart commerce, on sustainability, on visitor experience, and how trust and integrity in healthcare can enable (the) tourism sector to resume, on a robotics, educational technology, and actually many others. We are also actively engaging all the pillars of the Future Economy Council to relook transformation plans to position us well.

On the social front, we need to continue to pull Singaporeans together. There are many areas we need to continue to relook, such as work and family, and the workplace. We will be launching in emerging stronger conversations on socio-economic issues in order for us to bring Singaporeans into these action plans. Thank you.
The Straits Times: We can see from your new cabinet line-up that there has been both change as well as continuity, for instance with the Multi-Ministry Taskforce, but partly also because of the results of GE2020. I would like to ask, has the 4G (leadership) discussed or reviewed their backing of DPM Heng as their chosen leader, and are there any changes to that position? If so, what might that be for an orderly succession that reassures both Singaporeans and potential investors. Thank you.
Minister Chan Chun Sing: We are entirely focused on helping our country overcome the economic challenges and saving the jobs at this point in time. We have no plans to do otherwise, and we have no plans (or) discussion on any change in plan.
ST: We have seen significant changes to marquee events this year because of COVID-19, such as to NDP and the National Day Istana open house. Can we ask when is Parliament going to open and PM, will you be holding a National Day Rally this year?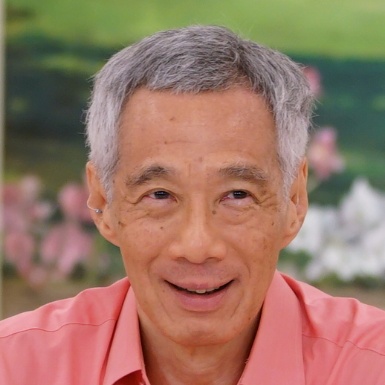 PM Lee: We will be opening Parliament on 24 August –Members of Parliament are sworn in, in the afternoon, the President will (then) make a speech to open Parliament in the evening as is traditionally done. We will have to be safe-distanced but we know how to do that. The debate will be one week later starting on 31 August. I shall speak in the debate and make a major speech.

I have decided to do this because there is urgency in getting Parliament convened. We have legislation to pass urgently and there is business to be done. Because we are going to have the President's address on 24 August, and I am speaking about 10 days after that, I have decided that this year, I shall make my major speech to Singaporeans in Parliament instead of having a National Day Rally. It is not possible to convene a physical National Day Rally and have a traditional event, (where we have) an audience in front of me and I can take them through slides and explanations and recount stories. Instead of that, I shall do it in Parliament and we will have a serious debate there.
Lianhe Zaobao: I have two questions. One on the largely parallel movement of the 4G Ministers among ministries this time round, as well as no appointment of a second DPM. The second question is on the resources that will be afforded the Leader of the Opposition.

我会以中文问,希望总理可以用中文回答。这次的内阁改组我们看到第四代领导团队更多的是部门之间平行的移动,包括王乙康部长、黄循财部长,也没有看到有第二个副总理受委。希望请总理谈一下疫情的稳定为考量,是否限缩了这个部分的更动。另外,我也想要问的第二个问题是之前总理有谈到要给予国会反对党领袖毕丹星先生更多的资源。我们要进入下一期国会新的会期,很多国人都希望理解更多详情关于会有什么样的资源提供给国会反对党领袖,希望总理能够谈一下。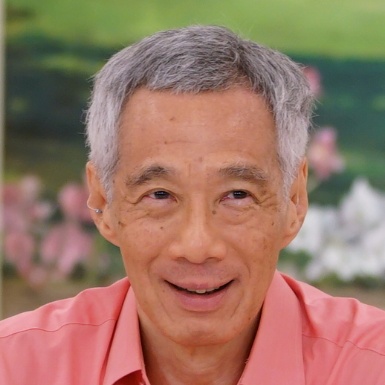 PM Lee: 第二个问题很简单。反对党领袖,我们在这个星期之内会确定详细的细节并且会公布它的内容。这不是个很复杂的问题,这主要是承认并确定反对党在国会里的任务。他们的责任不只是质问政府,同时是提出有效,可行的替代方案,让选民可以有选择,让我们可以了解当我们决定一个政策的时候有什么取舍,有什么重要的地方,有什么是不得不牺牲的地方。这一些我们希望有了反对党领袖,他们在国会自认的角色会改变。他们可以在国会扮演一个更积极,更有效的角色。

至于部长的平行移动,对我来说是让每一位部长能够更有效的扩展个人经验。比起前几代部长,第四代部长其实在政府里的经验多数是一届或两届的时间,没那么长,比如像我或张志贤或尚达曼国务资政。我们都已经是在政府里很多年了,并在许多部门服务过所以有经验。年轻部长还没有获得这些经验,所以我希望通过这一次的调动可以让每一位部长更全面的了解政府所面对的挑战。我们看问题要从不同的角度去看它,我们了解国家的利益要平衡这些许多不同的观点才能知道哪一个才是正确的国家观点。

以前我们说财政部长必须去一个花钱的部门。那花钱(部门)的部长,比如说是国防部或国家发展部,如果可以的话必须去收钱的部门,去财政部(累计)经验。财政部(部长)知道钱得来不易,在部门里你知道许多计划是重要的、是必须做的,我么是必须筹集资源去实现的。但在实现的过程中,也要尽量节省钱,尽量确定每一分钱都花得有意义。所以我这次的人士调动就有一点这样的目的。

Let me explain briefly the two questions – on the leader of the opposition, we will have the details announced next week. It is not complicated.

The main thing is we are recognising the leader of the main opposition party in Parliament and we hope that this will lead to the opposition in Parliament playing a more constructive and more substantive role – not just asking questions of the government, but also putting out alternatives, putting out proposals, and being scrutinised, so that Singaporeans can understand what the trade-offs, issues, and choices are so that we can have a better quality of debate, a better public comprehension of the national priorities and issues, and we hope a better Government for Singapore.

As for the movement of the Ministers, the issue is not promotions, the issue is what are the exposures which our Ministers need. Compared to previous generations of Ministers, I think the 4G Ministers mostly came in, maybe one or perhaps two terms ago, and the exposure in Government is not quite as comprehensive or as long as me, Teo Chee Hean, Tharman, or even Ng Eng Hen.

Therefore, it is valuable for them to be put in different and contrasting places in order to understand issues from different perspectives and therefore, be able to come to a considered judgment collectively on what should be the national perspective to take when you make decisions in cabinet, and not just be speaking on behalf of the seat which are sitting upon at that time, because tomorrow you may be in a different seat and you must make up your mind what is the best thing to do for Singapore.

You cannot just decide to make up your mind – you must have the experience of having been in the other place, having had the other responsibilities and therefore, you know these are the tradoffs. The money has to be earned, spend it wisely, but the money does need to be spent. We must go and earn it and even though it is not easy, and it is not politically popular, we have to collect it one way or the other. That is the philosophy with which I have tried to make the movements this time.
Berita Harian: The labour chief (position) is no longer held by a Cabinet Minister. How does this affect the interests of the workers amidst the crisis? I have a question for Dr Maliki – what is your take on your new promotion and what will you pursue with the new task?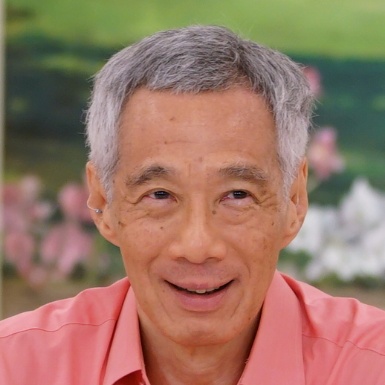 PM Lee: Ideally, the Secretary-General of NTUC is elected as an MP and can be appointed as a Minister in my Cabinet. That is how we have operated for a very long time, I think ever since Lim Chee Oon was the Sec-Gen of NTUC.

Unfortunately, this time Chee Meng did not get re-elected. He remains Sec-Gen of NTUC, and we will continue to work very closely with him. We will find other ways to keep closely in touch and to understand what the workers needs and the union's perspectives are in Cabinet, as well as amongst the Ministers. I will be meeting him regularly, and I am sure Swee Keat and his team will also be meeting Chee Meng regularly.
DPM Heng: I have had many discussions with Chee Meng before the elections on how we can support our workers, particularly during this very severe recession, and the risk of further job losses.

Because of the structural changes that I spoke about earlier, I think there will be significant changes in the skills of our workers. Hence, I mentioned earlier, how we need to help our workers acquire new skills for us to create new jobs and then emplace our workers in new jobs, and also to retain as many of our workers as possible.

Just two days ago, I had a long discussion with Chee Meng and the team of economic Ministers to see how we can support our workers. I will continue to have many meetings with Chee Meng, as well as the senior leadership of the NTUC, so that we can support our workers and get through this crisis well.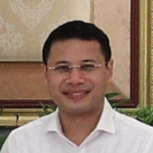 Min Maliki: Thank you for the question. First, I speak on behalf of my colleagues – Mr Zaqy Mohamad, Professor Faishal Ibrahim and Ms Rahayu – for this honour that PM has given us. We are indeed very humbled and touched by this appointment for this trust that he has in all of us.

I stand ready to step up and take up the challenge and responsibilities of this new appointment, both in the Ministry of Education and the Ministry of Foreign Affairs. We know that education is an important and integral part of Singapore's development, especially as we prepare our young Singaporeans for the future. Singapore's education system has been regarded by many as one of the best in the world because of our readiness to continue to evolve and respond to evolving circumstances and needs over time. I think we should continue to do so, and our education system must continue to identify how we can harness the potential of every young Singaporean so that they can contribute as Singaporeans for the future growth of Singapore.

Within the Malay community, we will continue to strengthen our work using the 3M framework – Mendaki, MUIS and Mesra. As we work with the Malay Muslim Organisations (MMOs) and help the Malay-Muslim community ride through this very challenging times, emerge stronger, much more confident, as we achieve our vision of a community of success. At MFA, I will continue to work with our international partners as we bring forward the interests of Singapore and Singaporeans in the international forum, as we navigate this very changing circumstances we are faced with today.

Terima kasih. Saya amat tersentuh dengan perlantikan ini, dan bersedia untuk mengambil peranan yang lebih penting yand diberi oleh PM. Saya ingin mengucapkan terima kasih kepada PM atas perlantikan ini. Kita akur bahawa pendidikan merupakan satu tunggak utama dalam pembangunan negara kita. Dalam kita memastikan anak muda Singapura bersedia untuk menyumbang kepada negara, dan sumbangan ini harus berkaitan langsung dengan sistem pendidikan Singapura yang telah diiktiraf sebagai satu sistem yang terbaik di dunia. Kita harus memastikan bahawa sistem kita boleh dan berupaya untuk mengasuh, mengilap dan mengoptimalkan kebolehan potensi setiap rakyat Singapura, anak muda kita, supaya mereka dapat menyumbang sebagai warga dan sebagai rakyat Singapura terhadap pembangunan Singapura.
TodayOnline: On the question on changes and continuity, after the watershed 2011 GE, PM said that you embarked on a fresh start and a radical change. At that time, there were 11 new Ministers in charge of 14 ministries. This time round, we see six new Ministers out of 15. Could you share the thinking behind this difference?

Secondly, you said in the GE that the third generation Ministers, including yourself, intend to stay on and handover Singapore in good stead. Do you see yourself continuing as PM beyond 70 years old as you have said previously, and are we also seeing the next generation of leaders emerge in this reshuffle?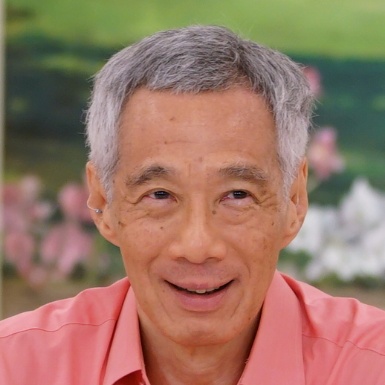 PM Lee: I did not make a comparison with 2011 because it is a different situation. The big difference this time, as I had explained, is because we are in the middle of COVID-19. Therefore, I have had to maintain a greater degree of continuity than I would otherwise have done. The Ministers who have been directly handling COVID-19 – I have kept in place, but I hope not too long a time. As the situation stabilises and we get on top of it, it will be possible for me to make further changes.

As for the handing over timetable, I had expressed the hope that I will be able to handover by the time I celebrate my 70th birthday, but I do not determine the path of the COVID-19 pandemic. A lot will depend on how events unfold. All I can say is, I will see this through and I will handover in good shape as soon as possible to the next team, and into good hands.
Ch8 News: PM, I need you to give a few comments in Mandarin about what you mentioned in your English speech earlier. 基本上,就是刚才你提的一些考量,在组阁的时候有三大考量。然后还有接下来,这将如何影响你接棒给第四代领导团队的工作。你会延迟你交棒的工作吗?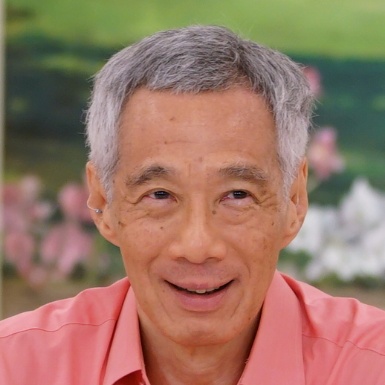 PM Lee: 这一次组织一个新的内阁有三大考量。第一,要维持连续性,因为我们正在一个很严重的危机中。我不要突然间有断程的现象,有这个危险。所以我保留了多数比较有经验的部长,继续在内阁里服务。

第二,我尽量让年轻的部长有机会接触到新的责任,了解政府不同层面的工作。所以在年轻部长团队中,我们许多部长都已经更换了部门,除了那些直接处理危机的部长之外,都更换了部门。因为我希望他们能够更全面地了解政府不同方面的工作。

第三,就是领导更新。在内阁里,我尽量物色新的人才,把他们引进来,让他们能够接触到内阁的工作,让他们能够在职业经验中证明他们能够做一些什么事情。同时,也可以从比较年长的部长中,互相学习、磋商,过了一段时间之后,能够接过这个责任。领导交棒,我原来是希望在70岁之前能够做完的,可是那个是新冠病毒袭击世界与新加坡之前。现在,在这个局势里,我们的首要任务是把新冠病毒的局势控制好,把新加坡的经济稳定下来。所以我决定首要任务是把这个做好之后,我可以平稳地、安心地,把新加坡交给下一代的领导班子。