Dr TAN See Leng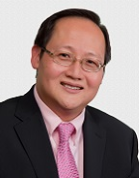 A veteran medical practitioner, Dr Tan See Leng was Group Chief Executive Officer and Managing Director at IHH HealthCare Berhad from 2014 to 2019. During Dr Tan's tenure, the group doubled its revenue from RM 6 billion to RM 12 billion.
Dr Tan was also Group Chief Executive Officer and Managing Director at Parkway Pantai Limited from 2010 to 2019. Under his leadership, Parkway Pantai attained a successful listing, raising USD 2.1 billion in 2012.
An entrepreneur, Dr Tan founded Healthway Medical Group in Singapore and was its Chief Executive Officer from 1993 to 2002. He expanded the group's operations to 40 locations with a turnover of S$20 million per annum, making it the second largest private primary healthcare provider in Singapore.
Dr Tan has served on the boards of several medical committees including Singapore Ministry of Health's Medishield Life Review Committee. He also sat on the Advisory Board of Lee Kong Chian School of Business at Singapore Management University and has guest lectured at many international symposiums including the Harvard Business School's series on healthcare entrepreneurship.
Dr Tan was named Best CEO at the National Award for management Accounting (NAFMA) and the Asia Innovator of the Year at the 14th CNBC Asia Business Leaders Award for Innovation in 2015. In 2007, he received the Albert & Mary Lim Award by the College of Family Physicians Singapore. Under his leadership, IHH HealthCare Berhad won multiple awards, including the Best Managed and Best Overall Corporate Governance Poll awards by Asiamoney in 2016.
From 2011 to 2019, Dr Tan served as Adjunct Assistant Professor at the Duke-NUS Graduate Medical School of Singapore (Office of Education).
Dr Tan graduated with Bachelor of Medicine and Bachelor of Surgery, and attained a Master of Medicine from the National University of Singapore. He received his Master of Business Administration from the University of Chicago.